Woah guys, look at ma fancy editing skillz
So, this is the Etude House "Dear My Blooming Lips Talk" lipstick in "PK015- Dazzling Pink". *and breeeeeathe* . Etude reeeeeeally love their tongue twisters. This was part of a collection called Pink Talk, a series of super cute pink lipsticks in the Lips Talk range. I actually have no idea why I chose the darkest, seemingly most unflattering colour of the five, though...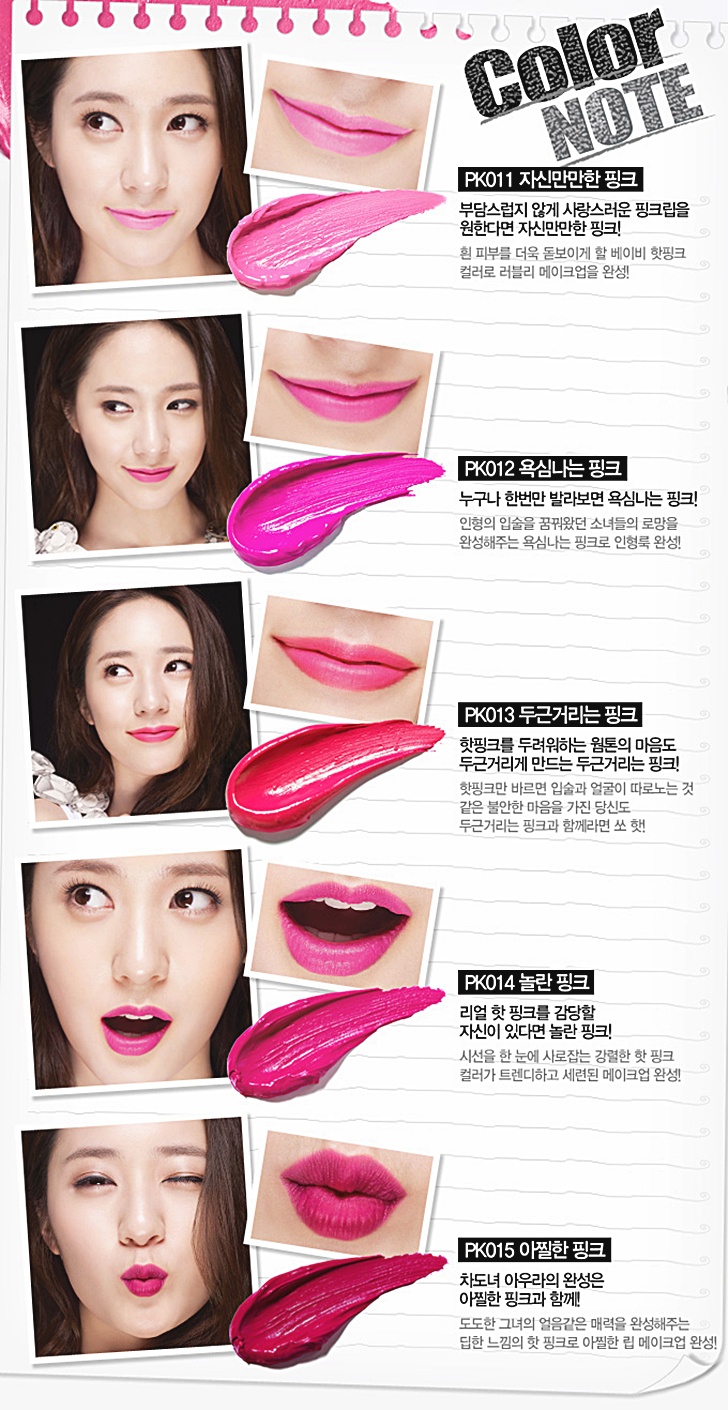 However, fear not y'all!
PK015 is a dark, mauve toned pink that is probably not everyone's cup of tea, but yolo, right? (punches self).
Personally, I thought my skin was maybe too yellow to pull this off, but it's not! Though, if you're maybe more shy with your lip colour choices I'd probably steer clear of pretty much all of the range apart from PK011- however, I'm guessing these would be great for gradient lips and stuff like that.
It went on pretty smoothly at first swatch, but on the lips it's SUPER matte and you'll definitely need to exfoliate your lips beforehand, unless you're going for the crusty lip trend look. It's also quite drying too, so a lip balm is really reccomended! But, It did last on my lips for around 3 hours without me eating anything, and once I've blotted it down on my lips, it hardly transfers any product.
So, the lowdown?
PROS:
-Pretty pigmented,
-Really lovely colour and goes well with all skintones,
-Quite long lasting, doesn't transfer,
CONS:
-Super matte, so you need a balm beforehand,
-Drying to the lips.
Overall, I'd give this a:
So how about you? Would you go for a "daring" colour like this, or maybe one of the more wearable shades?